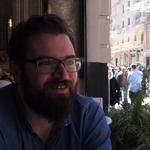 Adam Bard
250 419 3059
adam@adambard.com
Skills
Web Design
14 years
Learned HTML in Grade 7, CSS in Grade 9, and have been doing it ever since.
Python
5 years
I was a PHP developer when I learned about Python. I've never looked back.
Django
3 years
I've done a number of Django projects. Like, this site for instance.
Experience
Addressbin
May 2013
-
Present
Head Developer
Independently developed addressbin.com, a simple solution for building email marketing lists and contacting them via the mail client you already know and ... know, anyhow.
Adam Bard - Web Design
Jan 2007
-
Present
Freelance Developer
• Independently created resumatic.net, a Django resume-hosting application with LinkedIn integration.
• Performed other contract design and development work for a number of clients.
Later (for Reddit)
Apr 2013
-
Present
Creator
Independently developed Later (for Reddit), a SaaS business offering post scheduling and other utilities for Reddit.
Tapstream
Jan 2013
-
Present
Senior Developer
Principally developed dashboards for Cloud Middleman, a new product by Tapstream (React.js, Django), and for Tapstream (Ember.js, Flask). Contributed substantially to development of backend systems (Java, Hadoop, Apache Storm, Jetty, Undertow) for both products.